Air Conditioner Condenser Cages
Keep it safe, keep it secure. All Cage provides the perfect compliment to your air-conditioning installs. Providing cages that are flat-packed and shipped to location Australia wide or installed onsite locally. Regardless of what you are searching for we will have the solution.

Air Condenser Cage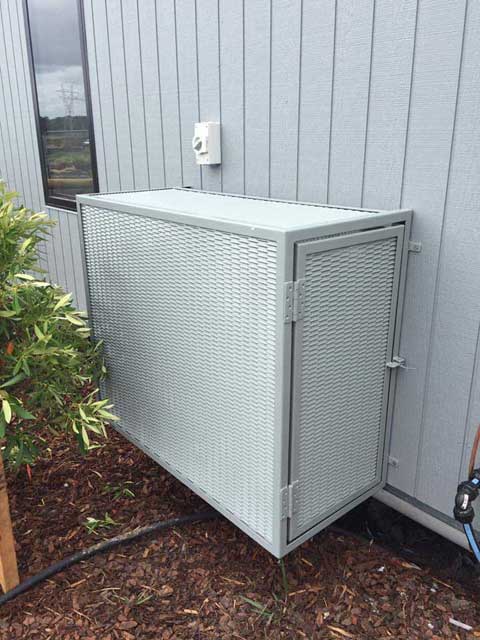 Air Conditioner Cage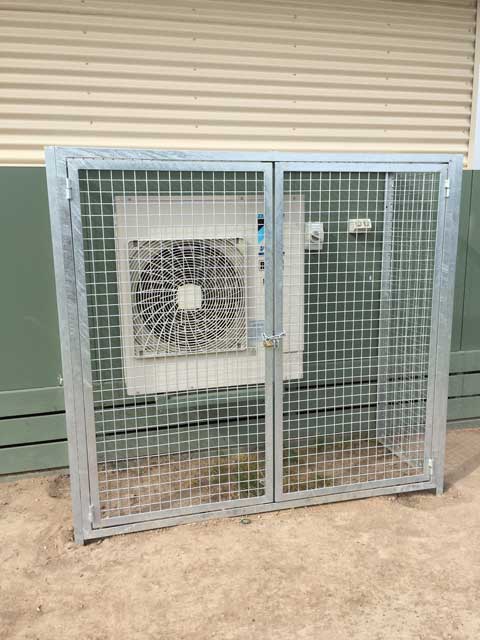 Air Conditioner DIY Flatpack Cages
Flat pack cages are available in various sizes for the security and protection of air conditioners, gas/water, solar inverters etc.
All Cage specialise in protection of your Air Conditioners.
Contact us with your requirements for a no obligation quote.
All Cage can build security cages of all sizes to protect your air conditioner condensers. We build and install custom solutions to meet your needs or use one of our DIY flatpacks.

Australia Wide Delivery
We can ship our flat pack options Australia wide. Contact us for more information

Secure Your Investment
Give your costly infrastructure the appropriate security. Protect your investment.